Musing About stories to live by,  was created to nurture a reader to become empowered to make the choice to create a better today for themselves. Musing About is a collaboration of empowering voices.
I am in the process of putting together a new program for Musing About that would bring a community of empowering voices together to share their wisdom and experiences with our readers. More information coming soon.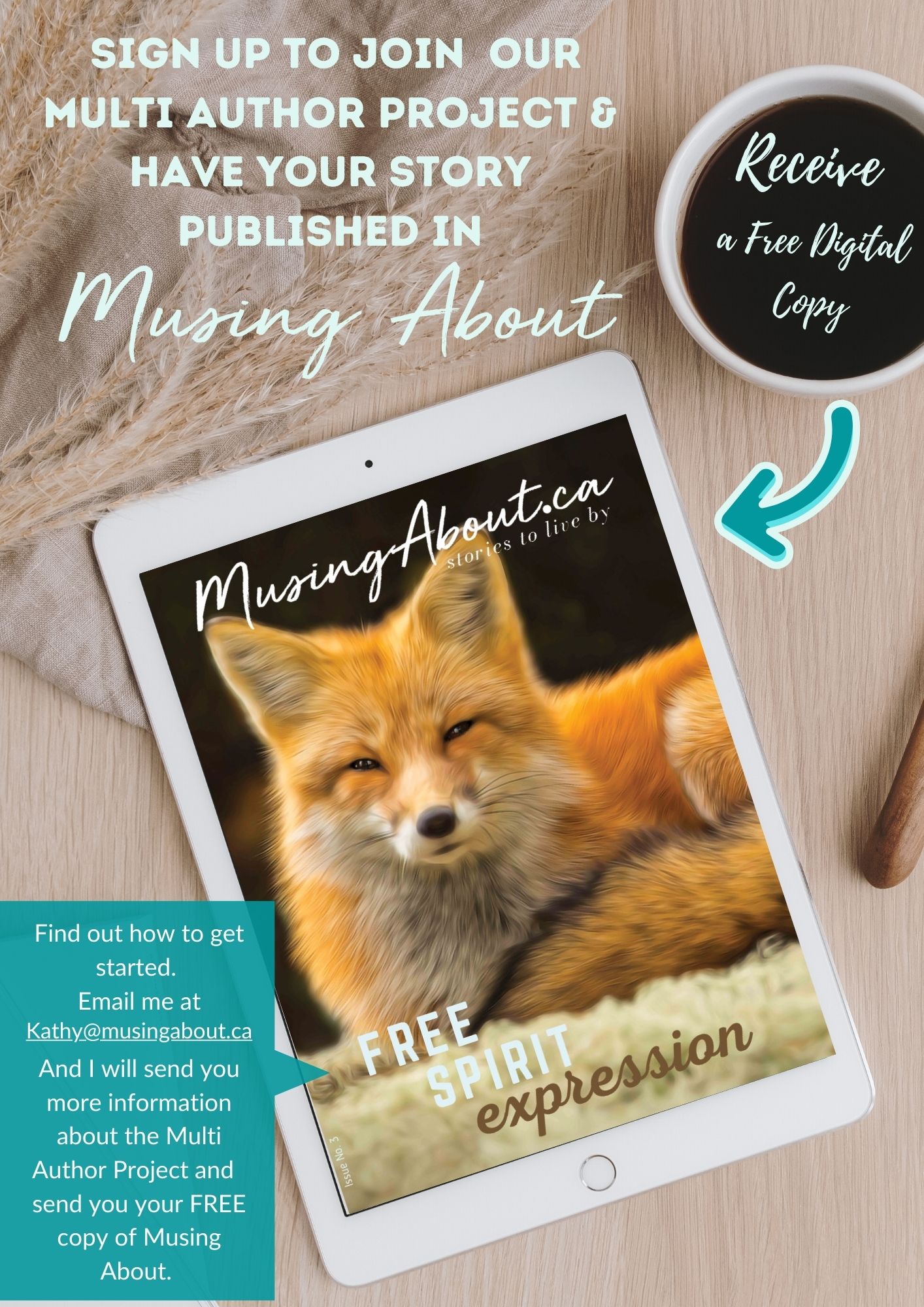 Do you have a story within you?
A story that someone would love to hear because it resonates with them. Would having your story published in Musing About Stories to Live By, be something that would inspire you?
If so, I would love to share the details of our Multi Author Project with you! Please reach out to me at Kathy@musingabout.ca